Venue place
Allied Arts Guild in Menlo Park, nested in Stanford University, close to intersection of El Camino Real and Sand Hill Road, Stanford, California. Allied Arts Guild has been chosen as the conference venue place. The Allied Arts Guild is an enchanting complex of conference center, shops, gardens, artists´ studios and the restaurant. It´s benefiting the Lucile Packard Children´s Hospital at Berkeley. It is adjacent to the campus of Stanford University, in the heart of the Silicon Valley. Surrounded by the high-tech atmosphere of The Valley, it´s a green oasis with a historic Spanish colonial architecture. It´s conference rooms and the patio areas offer of course free WLAN-connectivity.
At Stanford University, keynotes and the gala dinner will take place at the Knight Management Center. The round-style Arbuckle Dining Pavillion, with it´s open space walls towards the Community Court of th Graduate Scholl of Business, will be a unique setting for networking and the exploration of new paths.
The IEEE DEST 2013 venue places reflects perfectly the momentum and spirit of the Silicon Valley and the Bay area, blending technological and social advancement with the responsibility for sustainable socio-economic-ecologic development.

Hotels: Hotels of all categories and price ranges are in walking distance of Allied Arts Guild. As well, Stanford shopping mall is in walking distance.

Transportation: The location can be conveniently reached from San Francisco International Airport by car (approx. 30 minutes, free car parking available) or public transportation (approx. 60 minutes). Bus service via the Airport is running twice/hour with the KX-Bus. San Francisco downtown can be conveniently reached from closeby Menlo Park train station via Caltrain. From there, it´s only a hop by BART (Bay Area Rapid Transportation System) to downtown Berkeley, and a short walk to the campus of Berkeley University.
Please see our separate information on hotels and transportation.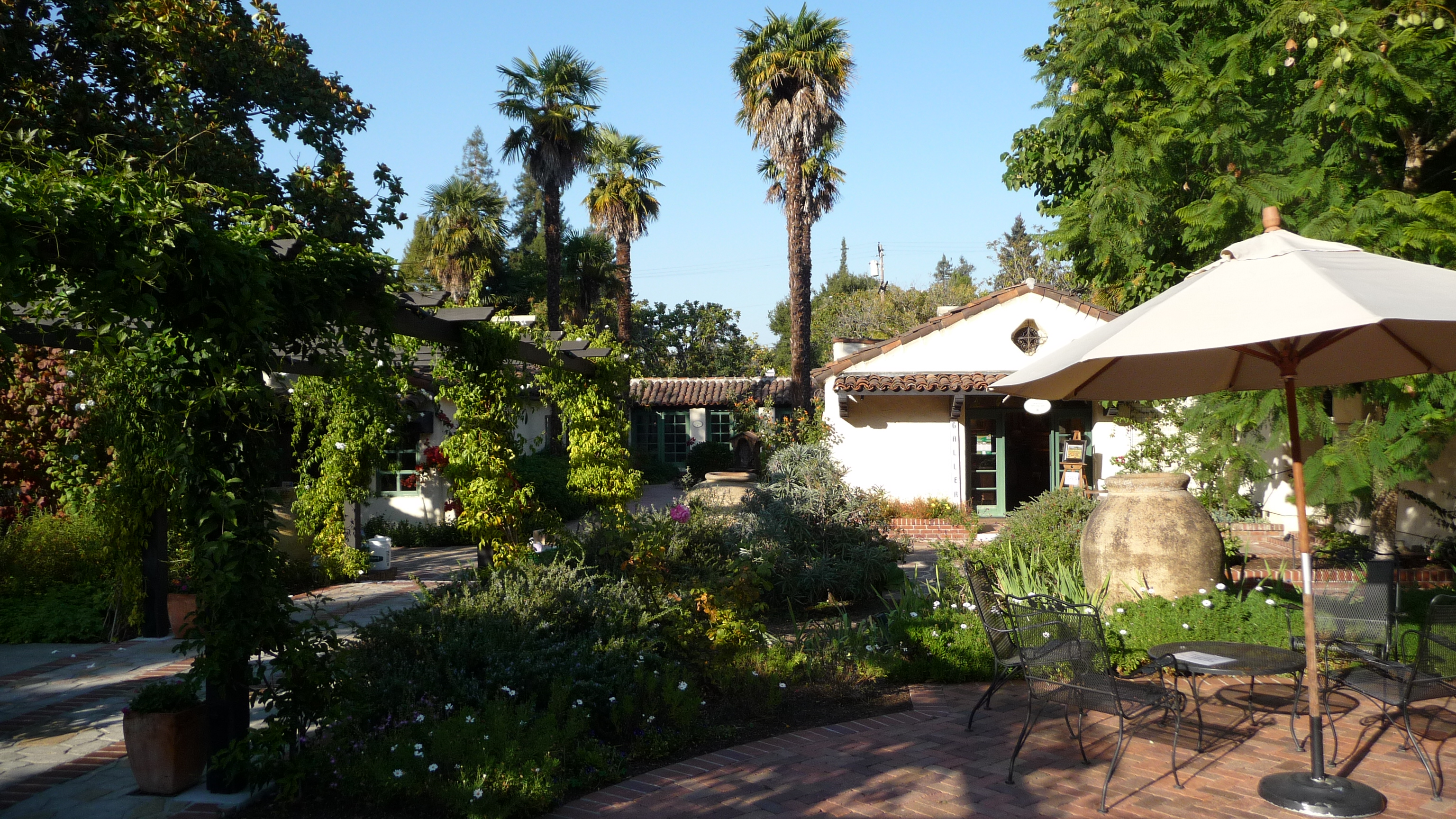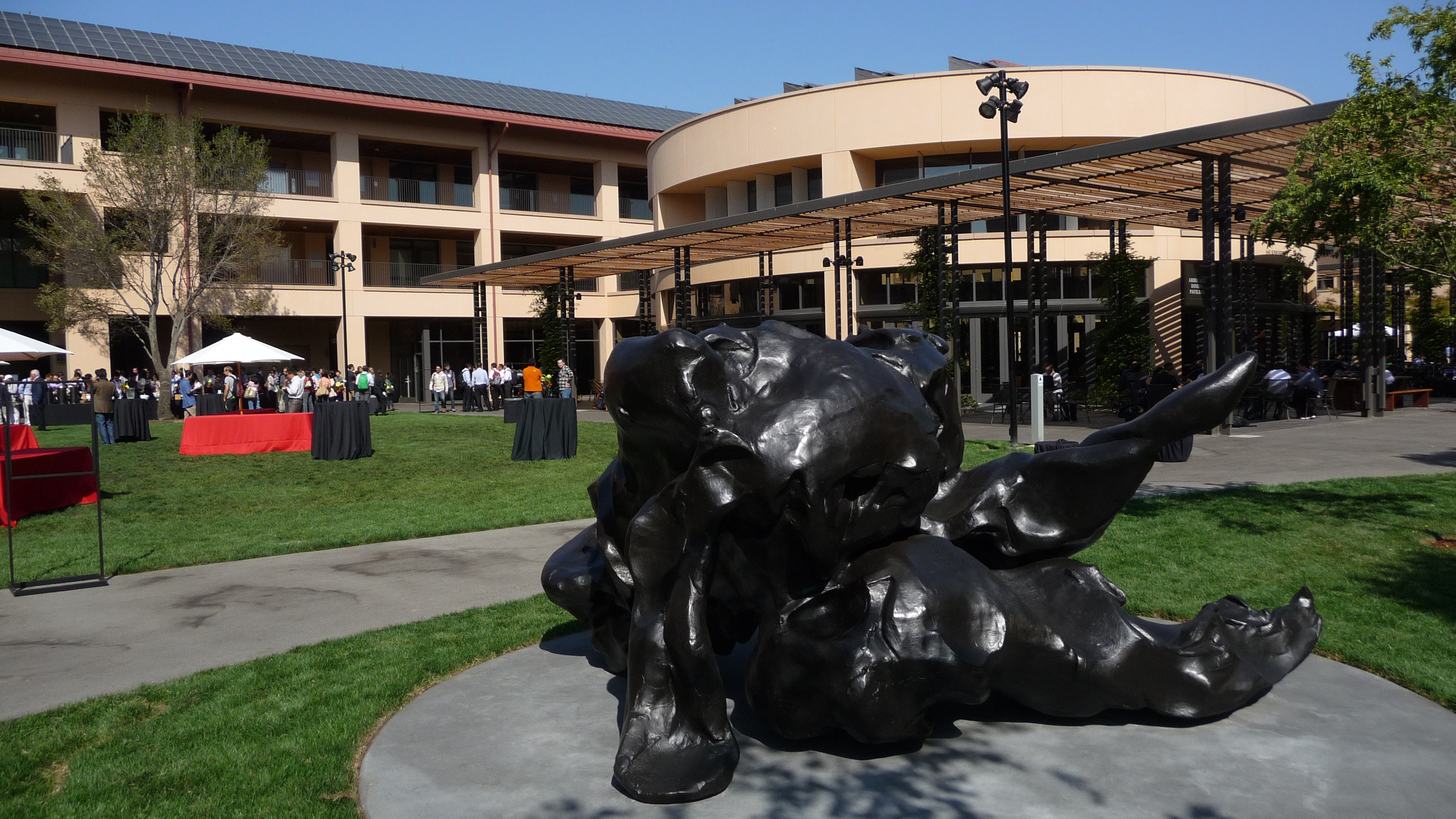 More information about conference location
The IEEE DEST 2013 will be hosted in Palo Alto, California. Situated in the heart of the Silicon Valley, it´s right in the epicenter of the Digital Ecosystem revolution. The research and innovation ecosystem here is legendary, fuelled by the unique spirit and entrepreneurship of The Valley and The Bay Area. Bridging the Bay, UC Berkeley and Stanford University are world renown for their global impact in science and technology, trends setting in society and ecology/sustainability, and economic development. Companies such as IBM, Intel, google, facebook linkin and numerous other technology drivers are in direct proximity.From San Jose to Woodside to Berkeley, the spirit is "in the air" – today as much as in the past decades. IEEE DEST 2013 will take place in the heart of the Silicon Valley, at stunning conference locations in Paolo Alto and at Stanford University. People around the globe enjoy the Californian Way of Life, blending it´s vibrant socio-technoligical momentum with the tranquility of the Pacific, it´s redwood forests, and San Francisco and Berkeley as the spirited places for those who still see it as the counter-culture centre of the Sixties. Free Speech and "Flower Power" are forever in Berkeley´s and San Francisco´s "DNA", as much as Venture Capital Companies and technology leaders team up in The Valley. IEEE DEST 2013 taps and gets involved into this ecosystem. We look forward to your involvement!
Background of Allied Arts Guild
Allied Arts Guild stands on part of what was once a vast 35,250-acre land grant dating back to the late 1700s. A king of Spain, probably Charles IV, ceded the property to Don Jose Arguello, commander of the Presidio of San Francisco. It was called Rancho de las Pulgas, literally "Ranch of the Fleas"!
In 1929, wealthy art lovers Delight and Garfield Merner bought 3.5 acres of the land located at the edge of Menlo Park, part of the Jeff Murray farm. Working closely with architect Gardner Dailey and artist Pedro de Lemos, they began to realize their dream of creating an arts guild in California. The Merners' goals were to provide a serene, beautiful workplace for artists; to encourage the crafting of handsome objects for everyday use; and to support all peasant or folk art, especially that of early California.
The Allied Arts Guild's reputation as a beautiful and historic California showplace is equaled by its philanthropic purpose: the support of chronically ill and physically challenged children at Lucile Packard Children's Hospital at Stanford.
With over 650 physicians and 4750 staff support and volunteers, Packard Children's Hospital is a world-class, non-profit hospital devoted entirely to the care of babies, children, adolescents and expectant mothers. Packard Children's Hospital is fortunate to have an association of seven volunteer-run Auxiliaries whose events and activities raise funds to support uncompensated care at the Hospital. Together, these seven independent non-profit Auxiliaries include more than 1,100 members, from San Francisco to San Jose. Allied Arts Guild Auxiliary is one of these.
Info:
www.alliedartsguild.org/
http://www.gsb.stanford.edu/about/knightcenter